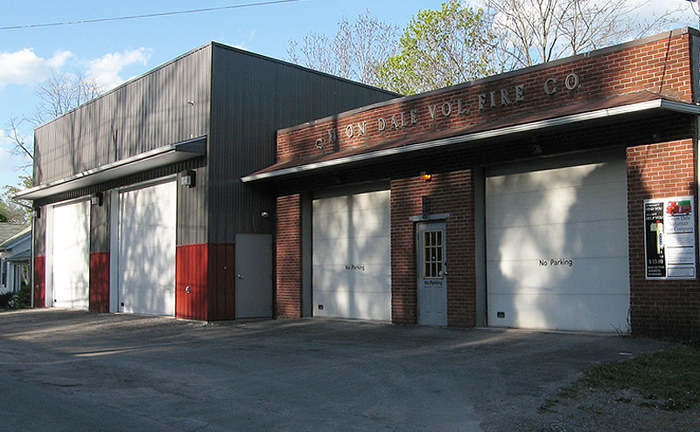 Newly constructed addition to the Union Dale Volunteer Fire Company Fire Station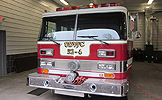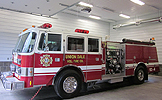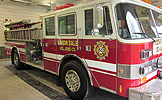 Click images for larger view
Details on engine 52-4 to be placed inservice soon
Crews are working hard to outfit and move equipment around to get the new engine inservice.
Chief Yale is working on grant papers for funding for equipment at this time.
Crews will be also training with the truck to get everyone comfortable with the new truck.
• 52-4 is a 1988 Pierce purchased from Forest City (old engine 41)
• 52-4 is looking to be primary fire response unit.
• 7 person cab, 3 SCBA seats
• 6 total SCBA Packs
• 4 preconnected 1.75" attack lines
• 1 preconnected blits fire deck gun
• several hundred feet of 5" LDH
• 500 gallons water
• 1500GPM pump
• multiple fire fighting tools as well


Dear Friends & Neighbors,
The Union Dale Volunteer Fire Company would like to thank each of you who so generously supported last year's Fund Drive with your selfless contributions. CLICK TO READ MORE....




Training





Congratulations to member Vice President Joe Rossi

on finishing his Firefighter 1 Certification.



Congratulations to Joe Rossi and Karen Knehr-Cook

on completing and passing their PA DOH Emergency Medical Responders Class. Karen and Joe will now be assisting with the care of patients on medical calls. Great job Karen and Joe.



Assistant Chief Andy Belcher

passed his State and Pro Board Fire Instructor I Certifications. Good job Andy.

This Year's Fund Drive

Fund Drive letters have been sent out. If anyone would like to send a donation that did not receive a letter, you may send it to UDVFC.


Last Year's Fund Drive - Thank You!

Dear Friends and Neighbors,

The Union Dale Fire Company would like to thank each and every on of you who so generaously supported this year's fund drive with your selfless contributions... read more

If We Can't Find You, We Can't Help You!!


Order your reflective address marker today. It may save your life or someone you love! The 911 addressing system is a major asset to Emergency Responders; we urge you to take the next step by properly marking your residence ASAP. Please read this important information:
Marking Your Residence Address

Marker Information

Marker Order Form

View our Call Log



Teamwork results in a job well done.

Read more...